PRINCIPAL'S
NOTE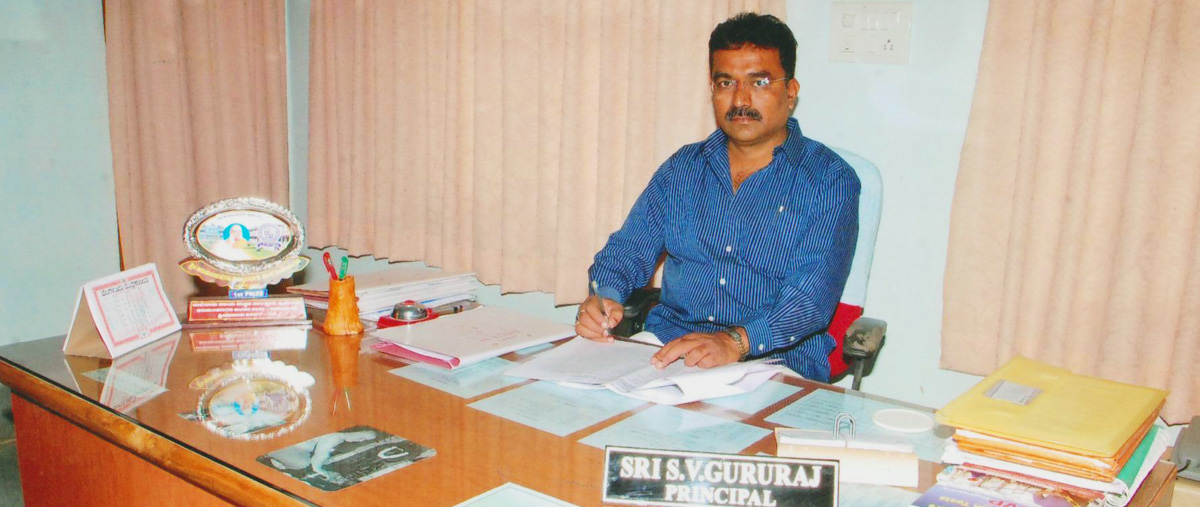 I am delighted to welcome you to SAIPUC. I am blessed and count it a privilege to serve as the Principal in such a dynamic, exciting and student-focused Institution. SAIPUC was established in the year 2006. Since then, it has progressed rapidly to become one of the top educational institutions in the region and is, today, a preferred destination for all those who believe in quality education.
We, at SAIPUC feel proud of the fact that excellence in education goes hand in hand with character building at our college. Students here are equipped with knowledge, skills, confidence and a positive approach with all round development. Students are also encouraged to participate in co-curricular activities. Such a mode of instruction, coupled with the amiable environment at SAIPUC, develops the students into professionals in the true sense and good leaders in society. The faculty of SAIPUC is dedicated in its task of imparting knowledge and also playing the role of wise mentors to the students I know it is quite a challenge to be here, working as the principal well established P.U. College. I also know the levels of expectations – of the parents, of the students & of the institution. Luckily, I have the right man at the right place-Poojya Sri Sri Prasannanatha swamiji. I also remain thankful and ever grateful to that moving spirit behind these great institutions – Yuga Yogi ParamaPoojya Jagadguru Padmabhushana Sri Sri Sri Dr. Balagangadharanatha Maha Swamiji and ParamaPoojya Jagadguru Sri Sri Sri Dr. Nirmalanandanatha Mahaswamiji. I am extremely thankful to these seers who are doing yeomen service to the field of education. I want to use this opportunity to thank the Government of Karnataka, the Commissioner & the Deputy Director of the Department of PU Education.
Making a choice of right institution to continue your education is a major decision. I believe that by choosing SAIPUC you will not regret the decision. With our commitment, vision and motto, we are confident of focusing on the needs of individual students thus ensuring that their pursuit of higher education at SAIPUC will be successful as well as an enriching experience.
JOIN SAIPUC AND SET YOUR PATH TO BECOMING A TRUE PROFESSIONAL AND A GOOD LEADER. WISH YOU ALL THE BEST.

Sri. S. V. GURURAJ, MSc.