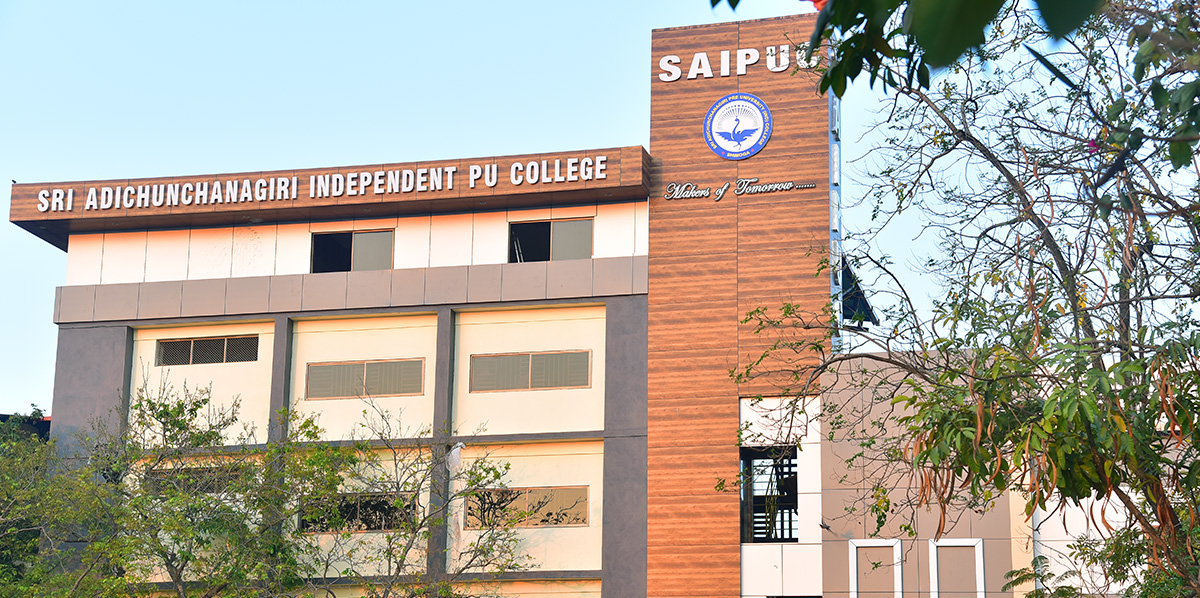 THE COLLEGE, IT'S PHILOSOPHIES
AND OBJECTIVES
Our college at Shivamogga has been initiated with the divine blessings of Yuga Yogi ParamaPoojya Jagadguru Padmabhushana Sri Sri Sri Dr. Balagangadharanatha Maha Swamiji under the patronage of Sri Adichunchanagiri Shikshana Trust. This institution is the brain child of Poojya, Sri Sri Prasannanatha Swamiji, who has been instrumental in establishing it. He is also enthusiastic to fulfill the aims & aspirations of the trust in particular & society at large with perfection.
Our College at Shivamogga is situated in a 4 acre campus and run under the blessings & directions of Jagadguru ParamaPoojya Sri Sri Sri Dr. Nirmalanandanatha Swamiji, an IIT Gold medalist.

At SAIPUC, we seek to create an inclusive community, in which each individual is cared for and prepared to reach his/her, potential to the fullest. To achieve this, we provide a positive and creative learning environment, which incorporates a rich and varied program of experiences and opportunities, both in the college and within the wider community. This enables all the students to experience success that can be celebrated and valued, thereby developing a positive attitude to learning and life. We aim to teach the skills of communication, social awareness and independent living so that our students can establish a meaningful role in society.
We believe that it is important to develop students' confidence and self-esteem, together with appropriate skills, values and attitudes. This can empower them to take full advantage of their life chances, become valued and valuable members of society, and to meet the challenges ahead. SAIPU College is committed to promoting the students' outcome with motto- 'Every Child Matters,' 'Be Healthy, Stay Safe,' 'Enjoy and Achieve, Make a Positive Contribution, Achieve Economic Well Being'